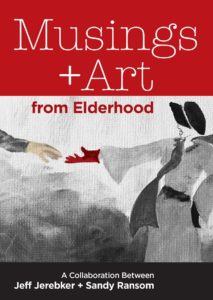 Jeff's newest book, Musings + Art from Elderhood, is his collaboration with Sandy Ransom featuring some of his best musings accompanied by Sandy's original incredible artwork.
It's one thing to work in health care and deal with aspects of age-ing as a career focus.  It's another thing entirely to travel that road yourself.  Jeff, previously a pivotal leader in nursing home reform and Sandy, an RN with a researcher background, join together to explore and combine a different side of themselves through melding their life experiences into a reflection of growing old.  Their efforts have resulted in far from normal fare on the topic!
This small book is intriguing, honest, and has been a creative outlet for two age-ing friends expressing, sharing, through their eyes, mind and consciousness, their takes on entering elderhood, in an honest way that allows the reader to ponder their own age-ing and purpose.
Musings + Art from Elderhood will be available August 2017.  Pre-order now by sending an email to musingsplusart@gmail.com.
---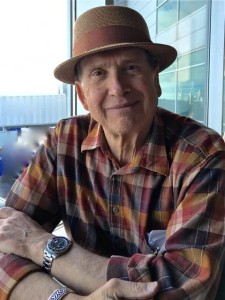 Oh Mercy! is now available to order through PayPal or Amazon (see below). It includes a special introduction written by Nancy Fox, NHA, Former Executive Director Eden Alternative and Sandy Ransom, RN, MSHP, Former Director Texas Long Term Care Institute; and a fascinating forward written by esteemed retired University of Wisconsin-Milwaukee Professor Lakshmi Kant Bharadwaj, Ph.D.