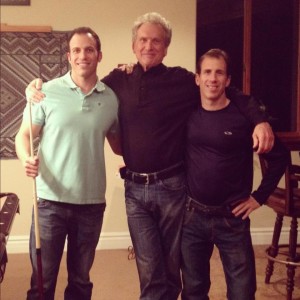 I had my cancer surgery on April 17th, three and a half months ago. I have, according to many people, recovered quite well… physically.
The much greater challenge, however, has been the emotional recovery. I have sadness that occurs regularly, an inevitable part of each day. At times it seems surreal, what really transpired.
I joined an ostomy support group and at the first meeting, a social worker with an ostomy herself, described the psychological impact of this life-altering episodic event. She espoused that it's a bereavement process, that sadness will evolve and linger for quite awhile beyond the physical healing. She continued that one must be accepting of this and not fall into a depressed state.
Thanks to my wonderful girlfriend, the inimitable Ms. J, and the amazing support of Matthew and Barry, I feel balanced. I accept the sadness yet my life is still rich. I have more moments of happiness than unhappiness.
I am meditating more and attempting to progress to a humble and thankful state of mind. Writing my memoir and the blog prove to be therapeutic. Thanks also to Arlene Mesner and all my friends who have had positive thoughts and comments.