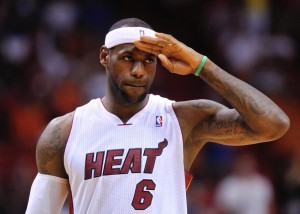 My blog doesn't focus on sports but the return of Lebron James to Cleveland warrants a commentary. Born and raised in Akron, a city near Cleveland, Lebron became the number one draft choice of the Cleveland Cavaliers after graduating from high school. After a number of years Lebron led the Cavaliers to the playoffs, although not securing the desired championship.
When he became a free agent in 2010 Cleveland desperately attempted to retain him. Lebron, after arduous time delays, went on national television to announce his decision. He would depart from the Cavaliers and go to Miami to join superstar Dwayne Wade. There, he speculated, he would achieve his coveted goal of winning NBA championships.
The manner in which Lebron announced his dramatic decision was humiliating for Cleveland. The vitriol against Lebron from his native hometown was intense. The pride of northeast Ohio was now viewed as an apostate.
After four years and two NBA championships in Miami, Lebron was a free agent again. Most of the so called sports experts believed he would re-sign with Miami.
Opportunities were numerous for Lebron and, since he was being offered the maximum amount for NBA players from all suitors, salary was not a factor.
Shockingly, Lebron chose the Cleveland Cavaliers. Perhaps it was karma or a desire to make amends, but the greatest basketball player of these times has displayed much character.